Rehabilitated health centre brings succour to Akwa Ibom communities
By Prosper Ishaya
The primary healthcare center in Ididep Usuk in Ibiono Ibom LGA of Akwa Ibom state, has over the years been the only active health facility in the area, and continues to serve its residents and neighbouring communities.
A project for the rehabilitation of the facility was initiated in 2022 to further reinforce its capacity to provide healthcare services. It was assigned to the Public Complaints Commission at the budgeted sum of N122 million naira.
A recent visit to Ididep Usuk revealed that the project was ongoing and in fact, nearing completion.
"As you can see, work has gone really far here and I really am impressed by the rate of the work because activity here on site began earlier in February," says Okon Edet Ntia, one of the Health Center's security officials.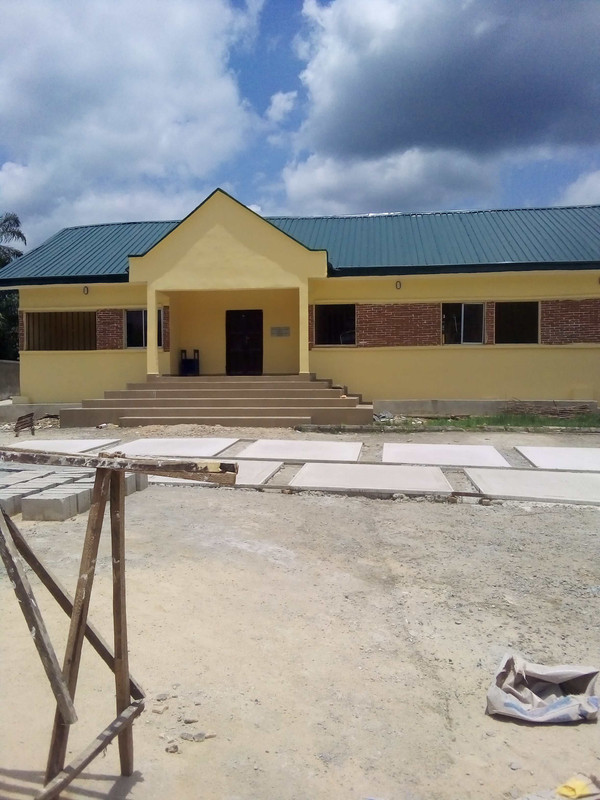 Bassey Okon, Ntia's colleague added that: "Before the project, this place was ridden with trees and weeds, and in fact, the state of the building was bad such that there were leakages whenever it rained. But now, as you can see everything has just been replaced."
In addition to the former building, another was being built to expand the centre's infrastructural capacity.
Residents commended the rehabilitation of the health centre as it would improve the health situation in the community when completed.
"The health centre really helps us a lot in this community because in cases that require some urgent health intervention, it's always there to help. And we're hoping that after the rehabilitation, more staff and more services would be administered there," Emem Ubon Effiong, the wife of the village head, said.